I have produced more than 150 major events including: business conferences, athletic events, speaker series, intimate forums, conversational salons, unique dinners, art openings, wilderness trips, international expeditions, and more!
I introduced 8 Meter Media as an umbrella over AdMonsters, OPS and several other conference brands in 2014, and it remains today as my conference and event production company.
I became a brand ambassador for SurfinSemFim in 2015 after joining their inaugural Iron Man long-distance kitesurfing expedition, and in 2016 I co-led my own group for our first SurfinSemFim Awesome trip from Prea to Atins on the north-east coast of Brazil.
I founded AdMonsters in 1999 to create a professional community in online media operations and technology and I sold that business to Access Intelligence in 2015. During that time we produced 100+ major conferences under the AdMonsters and OPS conference titles in the U.S., Europe, Brazil, Australia, and Singapore, and AdMonsters continues to serve a community of thousands of professionals around the world.
I joined EO, the Entrepreneurs Organization in 2009, and I was privileged to serve as President of the San Francisco chapter in 2014-2015. During my time with EO I have facilitated and produced many events, including speaker series, peer-to-peer learning sessions, EO Forums, and special events like the Golden Gate swim that kicked off EO SF's 25th Anniversary on September 15, 2016.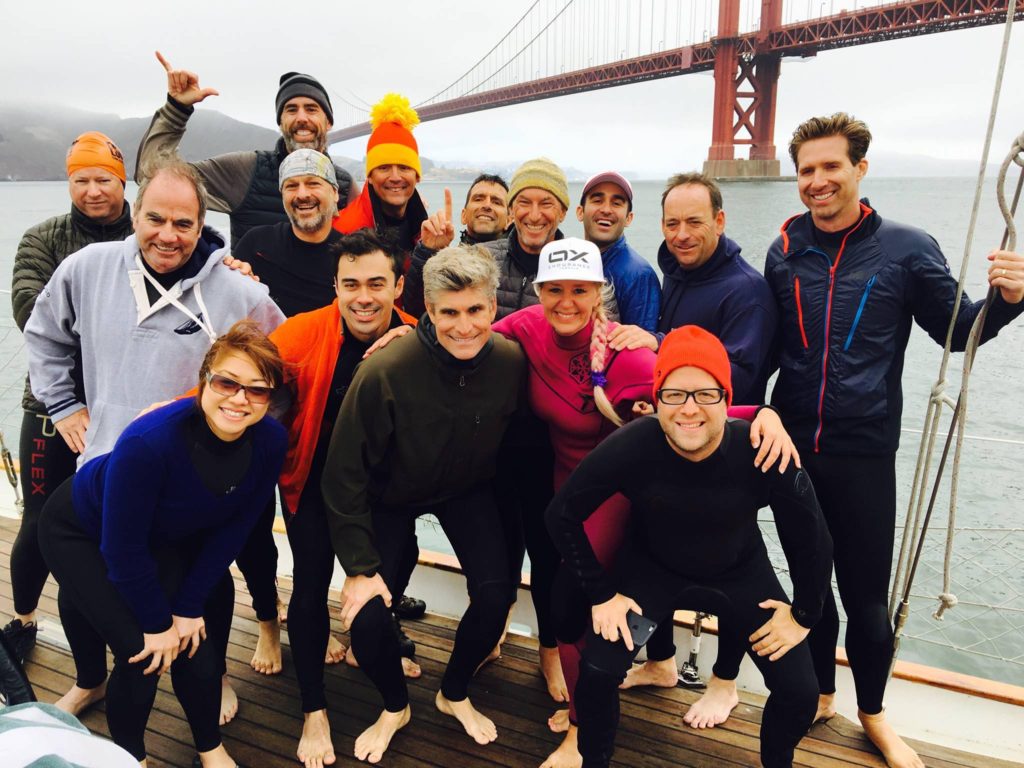 I also founded a unique group called Flow Forum, which incorporates physical flow into the EO Forum format. Flow Forum began in 2014 and continues to thrive as a regional EO forum.
I joined the Battery in 2014 and I am proud to have hosted several events as a member including several evening salons as well as a session I that co-produced at Camp Battery in September 2016.
In 2010 I was part of the production of a unique creative event and dinner for 200+ in New York called Do You Want Gold. This event was a fantastic example of the combination of art and business, and a unique and wonderful experience for everyone who participated.
For more on my event production philosophy and methodology, please see Core Values for Conferences and my others posts about events, and please don't hesitate to contact me if you'd like to discuss an event!